U. S. International Pavilions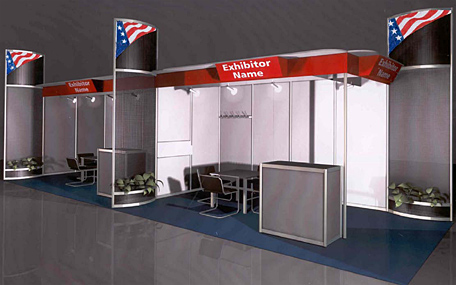 Many of the trade shows that Kallman Associates, Inc. represents are the largest on their continent for their respective product category. Some are larger than 1 million square feet! When exhibiting at shows of this size it is often helpful for United States companies to gain greater visibility and to take advantage of a better economy of scale by participating in a pavilion. We have given our Pavilions the name "U.S. International Pavilions", because those U.S. companies that participate in these are often already very international in their business dealings. Well known household names such as:
AT&T
Caterpillar
Cherry Semiconductor
Coldwell Banker
Easton Sports
IBM
Major League Baseball
Motorola
Novell
Polaroid
Qualcomm
Rawlings Sporting Goods
Raytheon
RCA
Rubbermaid
Sun Microsystems
Texas Instruments
…have all, at one point in time, participated in one of the U.S. International Pavilions that Kallman Associates has organized at trade shows throughout the world. In addition, all of the companies participating in our pavilions aspire to greater international business through the exposure that their presence in our pavilions provides.
Benefits of participating in a U.S. International Pavilion organized by Kallman Associates, Inc. include, but are not limited to:
An on-site staff member from Kallman Associates is present during the buildup and the show itself to assist you with last minute stand coordination problems or details.
Complimentary use of the U.S. Exhibitors lounge.
Shared use of our multi-lingual interpreters.
Avoid the hassle of contracting for stand construction overseas.
Free advice on a variety of show-related needs such as shipping, local dining recommendations, sightseeing.
Use of the pavilion business office when applicable.
Identification with the U.S. International Pavilion and the attraction it creates to buyers attending the show from around the world
Free access to our experienced staff, reflecting 50+ years of international tradeshow experience in more than 25 countries